Good morrow!
I am both excited (and sad) to introduce the
FIRST
topic of our Saturday Sights discussion... The Lizzie Bennett Diaries has come to an (amazingly beautiful I-SWEAR-I'M-NOT-CRYING) end.
Do you remember this?
When I first heard about The LBD and was all YES LET US CELEBRATE WOO-HOO! ??? Well it's been a year. One hundred episodes. And I'm so glad to have been a part of it. So glad that it happened and that I can experience it over and over again. And so can you!
Watch it on YouTube
or
preorder your copy here
.
NEXT
, Doctor Who is back tonight. Yep. Geronimo.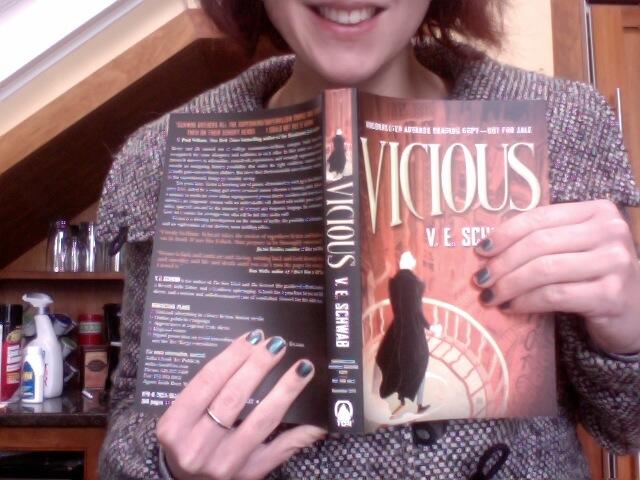 MOVING ON,
Victoria Schwab (aka V.E. Schwab) has received arcs of her first adult novel
VICIOUS
and BOY ARE THEY BEAUTEOUS. I just want to devour one RIGHT NOW. Superheroes are making a comeback, people, but what's more exciting than a superhero? V's super
villians
.
And
FINALLY
if you're in the LA area, Kina Grannis is playing a free show at USC on Tuesday, April 2nd!
Click here for details!
And that's it for today! I kept it brief JUST FOR YOU. Plus, everyone is recovering from
the Bologna Book Fair
at the moment! Tune in next week for more lovely happenings around the bookish wide web! :)
Hearts and hugs,
Deserae